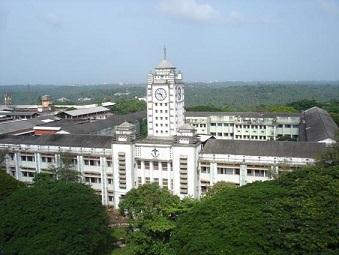 After getting brick-backs from Medical Council of India, Self-financing Medical Colleges in the State finally received a good news on MBBS/BDS admission which brought a sigh of relief. The Oversight Committee headed by Justice RM Lodha has given approval to two new colleges in the State and also hiked the number of seats in various self-financing medical colleges.
As per the recommendation of Oversight Committee, Kerala Medical College, Palakkadu and SR Medical College, Thiruvanathapuram got approval. Both the colleges can admit 150 students each. Moreover, the Committee has shown green signal for admission to PK Das Institute of Medical Sciences, Palakkad, DM WIMS, Wayanadu, Al-Azhar Medical College, Thodupuzha, Malabar Medical College, Calicut, Dr. Somervell Memorial CSI Medical College, Karakonam (150 seats for all) and Mount Zion Medical College, Pathanamthitta (100 seats). These colleges were denied permission for intake this year by the Medical Council of India.
The Committee has accorded sanction to Kannur Medical College to admit 150 students this year.This was not allowed by MCI. However, the Committee has rejected the application of KMCT Kozhikod for increasing the number of seats from 100 to 150. State govt's ambitious project of Parippilly Medical College under ESI is also not in the list. It is to be understood that the govt failed to convince Lodha Committee about Idukki Medical College, the approval for which was denied by MCI this year. Thus instead of 1100 denied seats the state gets 1150 seats this year.
According to sources, the approval given by the Oversight Committee is provisional. The Committee has clarified that the recognition is given based on the declaration of compliance report submitted by the Medical Colleges. The Committee will arrange inspections in the medical colleges at any time after September 30. If the colleges fail to provide basic facilities as promised, they will be barred from admitting students for two years.
As of now the list of Medical Colleges with approval and intake capacity is given below.
1. Academy of Medical Sceiences,Pariyaram 100 (Govt supported SF)
2. Al-Azhar Medical College and Super Speciality Hospital, Thodupuzha 150
3. Amala Institute of Medical Sciences, Thrissur 100
4. Amrita School of Medicine, Elamkara, Kochi 100 (Deemed)
5. Azeezia Instt of Medical Science,Meeyannoor,Kollam 100
6. Believers Church Medical College Hospital, Thiruvalla 100
7. DM Wayanad Institute of Medical Sciences, Wayanad 150
8. Dr. Somervel Memorial CSI Hospital & Medical College, Karakonam, Thiru'puram 150
9. Govt Medical College, Ernakulam 100
10. Govt Medical College, Kottayam 150
11. Govt Medical College, Kozhikode 250
12. Govt Medical College, Manjeri, 100
13. Govt Medical College, Thrissur 150
14. Govt Medical College, Yakkara, Palakkad 100
15. Govt T D Medical College, Alleppey 150
16. Govt Medical College, Thiruvananthapuram 200
17. Jubilee Mission Medical College , Thrissur 100
18. Kannur Medical College, Kannur 150
19. Karuna Medical College, Palakkad 100
20. Kerala Medical College, Palakkad 150
21. KMCT Medical College,Kozhikode 100
22. M E S Medical College , Perintalmanna 100
23. Malabar Medical College, Kozhikode 150
24. Malankara Orthodox Syrian Church Medical College, Kolenchery 100
25. Mount Zion Medical College, Chayalode, Ezhamkulam Adoor 100
26. P K Das Institute of Medical Sciences, Palakkad, Kerala 150
27. Pushpagiri Institute Of Medical Sciences and Research Centre, Tiruvalla 100
28. Sree Gokulam Medical College , Trivandrum 50
29. Sree Narayana Instt. of Medical Sciences, Chalakka,Ernakulam 100
30. Sree Uthradom Thiurnal Academy of Medical Sciences,Trivandrum 100
31. SR Medical College, Trivandrum 150
32. Travancore Medical College, Kollam 100