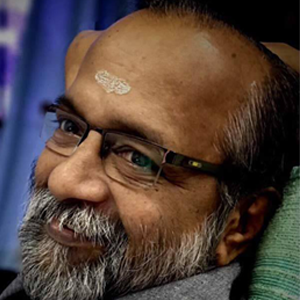 Rajendran Puthiyedath
Worked with Mathrubhumi, the reputed Malayalam Daily for the last 33 years and was in charge of the Education page for 27 years. Had been the Assistant Editor Education. Done an exhaustive coverage of the growth and development of education in Kerala, especially in the Secondary and Higher Education sector. Instrumental in bringing out the Directory of Higher Education in Malayalam for the first time, a fete which was accomplished continuously for two years during 1992 and 1993.
Had the full charge of the coverage and reporting of daily educational news for Mathrubhumi. Also had the charge of providing half a page of educational feature in the Education Supplement of Mathrubhumi daily every Monday. Was also the Asst. Editor of Vidyarangam and Successline, the Educational magazines of Mathrubhumi and has close contacts with all the Universities and major Educational Institutions in Kerala.
Joined Mathrubhumi, Kozhikode in January 1984. Later on transferred to Mathrubhumi Kochi as the in Charge of Education page, Educational Magazines and Education Supplement and continuing there till January 2017. Pioneer of many projects of Mathrubhumi like the Education portal in 2006 and also the Pre Counseling Seminars meant for students seeking admission in professional courses which started in 2009 and continuing till last year. At present member of senate, Cochin University of Science and Technology. Retired from Mathrubhumi on Jan 22, 2017.
Academic Profile
MA Economics from St. Thomas College, Thrissur (Calicut University). BA Economics from Christ College, Irinjalakuda (Calicut University). Pre Degree (MES Asmabi College, P Vemballur). High School : HS Panangad ( Kodungallur).